You know what? I think it's about time I posted some of my downloads that are scattered all over the internet. I mean, that's why I made this journal, to keep all my stuff in one place. So.



First up is a mod I uploaded over on ModTheSims, Monique's Stop Skilling and Go To Work, without the motive boost.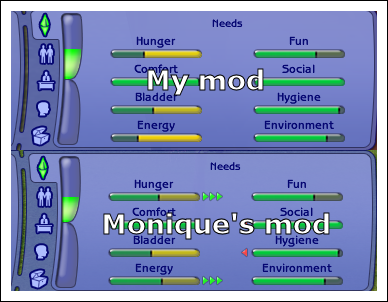 I loved the mod, but hated the motive boost, so I got rid of it. I've tested it in a few expansions with AnyGame and had no problems. There's three versions altogether, for Basegame, NightLife and Pets, so just click the expansion you need and unrar to your Downloads folder.

Base
NightLife
Pets

---

Next, a set of recolours of the NightLife Pineapple mesh that I posted over on my Tumblr.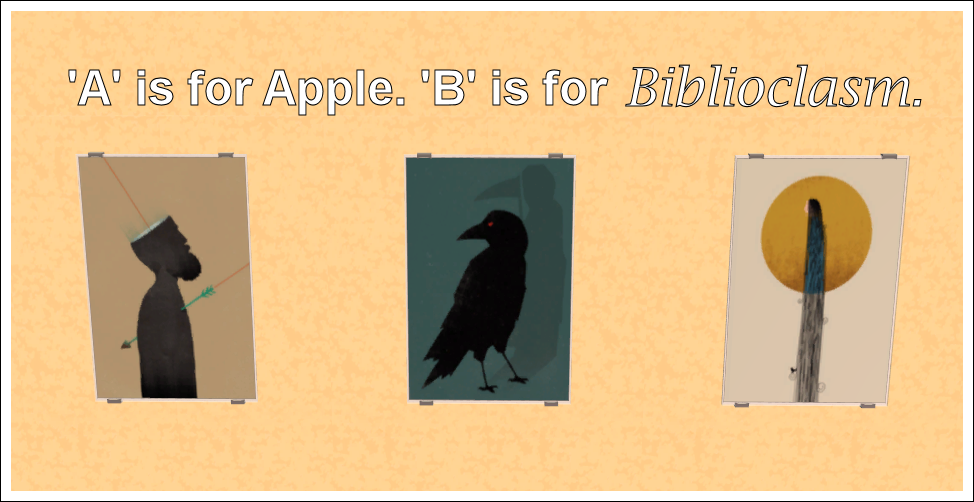 I made them for meetmetotheriver, and they're inspired by this post about unusual words. Get them here.

---

Next up is a bunch of stuff I've posted over on Garden Of Shadows for various events.

First is a couple of templates for SimPE's Photostudio tool.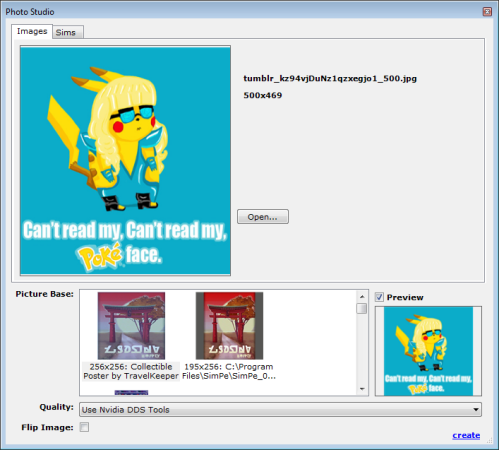 I love these Bon Voyage add-ons by Clutter-a-holic, so I made templates so recolouring them would be easier. They work for all three sizes of each mesh, but when you're recolouring the horizontal one, you will need to rotate your original image by 90 degrees anticlockwise. Download them here and unrar them to SimPE/Plugins.
You can read the full post here if you want more info.

---

Next, I separated Dori's jacket for
skellington7d.




I never bothered making a preview picture for it, but it's the one Dina's wearing here and comes in five colours. Download it here! Also,
bunheadsbuns did five more recolours of it here.

---

Next up is another Wishing Tree request, for Amaryll's Vi dress with Stradlin boots.




Grab it here.

---

Next! More Wishing Tree stuff, this time it's a Lolita outfit for teens.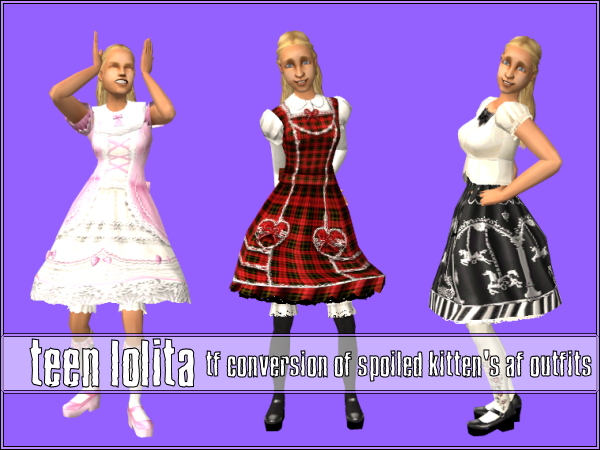 Get it here.

---

Next is a set of recolours I posted for the Arabian Nights And Asylum theme back in January.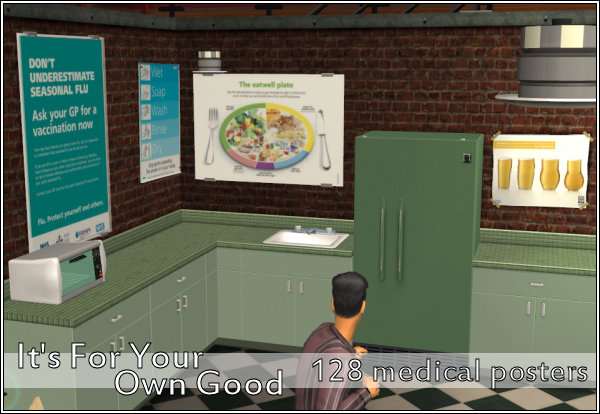 128 recolours of various game posters. It's split into about eight different sets and there's more info in the post itself, or if you jut want the great big RAR of everything, download it here.

---

Another Wishing Tree fill here, three goth outfits converted to teen.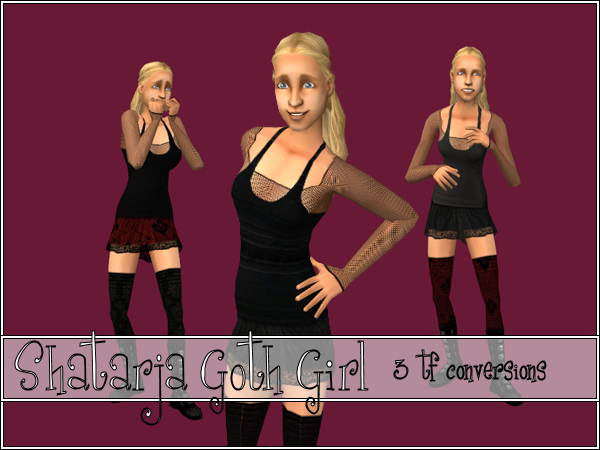 Download them here.

---

Crikey, how much stuff have I made?! Anyway, next is an entry for the GOS February theme, which was Back To Basics.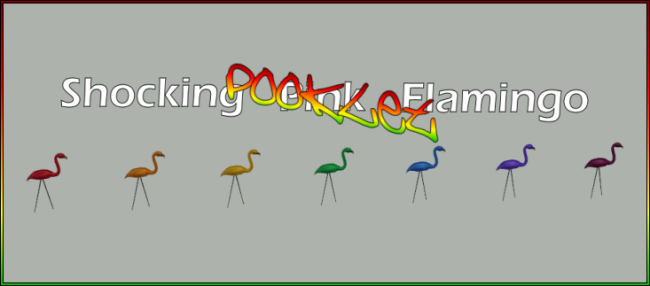 I recoloured the flamingo is Pooklet's neon colours. Grab them here.

---

Yet another Wishing Tree fill! Some teen boy outfits with flip-flops.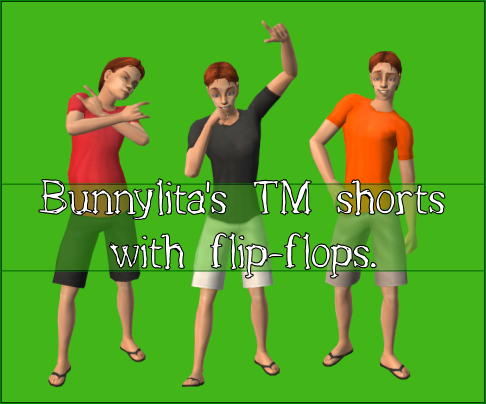 Get them here.

---

Next up is lots and lots and lots of age conversions for the GOS March theme, Youth Of Today. I'm not going to post all the preview pictures and links here because there are more than twenty! Instead, clicking on each picture will take you to the post with all the info and links.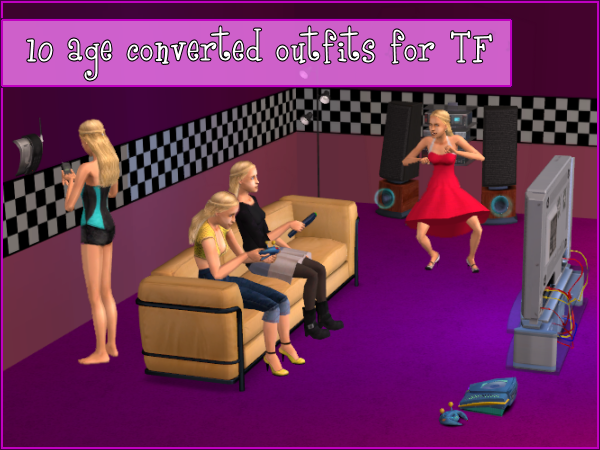 PART ONE-A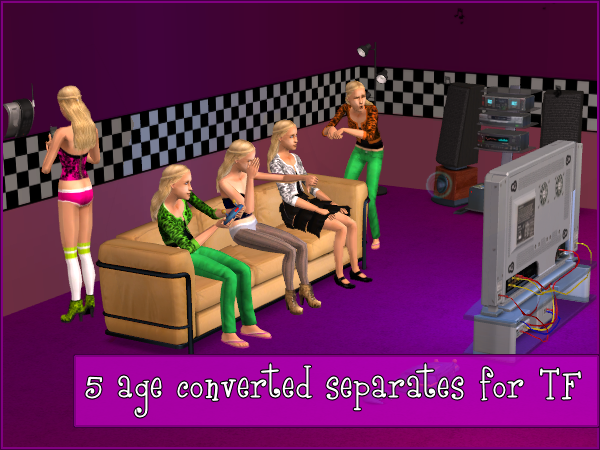 PART ONE-B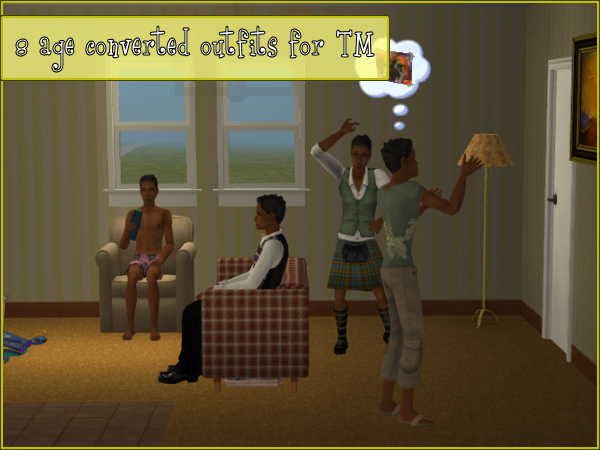 PART TWO

---

My entry for the May Elders theme next and once again, I'm just going to link to the post.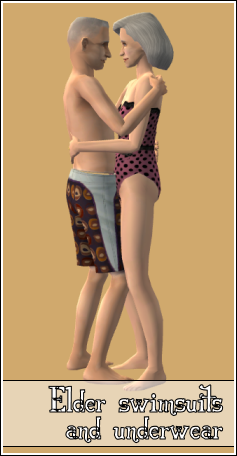 Elder swimsuits and underwear.

---

Next, an entry for the June Age Of Austerity theme.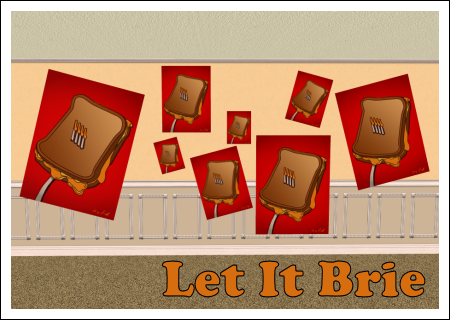 Frameless Grilled Cheese posters! Texture referenced to the original NightLife mesh, so any recolours you have will be picked up by these. Get them here! And yes, I totally intend to do the same with the Pineapple mesh in the near future.

---

AND FINALLY! My contribution for the GOS Treasure Hunt.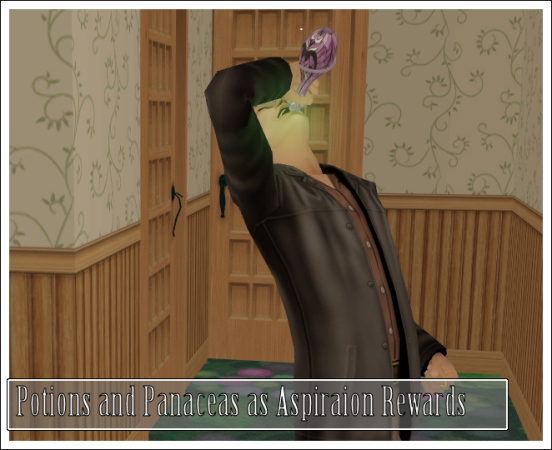 I was given permission by Kate over at Parsimonious to mod these potions and panaceas and turn them into aspiration rewards. Download them here, and full details are included in the text file in the RAR. Please, please read it because some of these things can kill your sims if they're below gold aspiration! You have been warned!